Our System


Quality Control Approaches.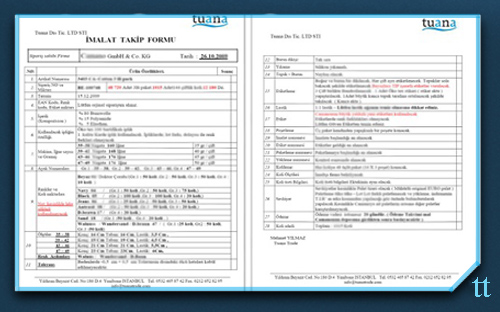 Preparation of Order Documents (Tecnical Data Sheet)
When we get an order from our customers, we prepare a Production Process Information Form in Turkish which contain all sizes, numbers, details about each order.
Manufacturer learn all details about order and if we detect any mistake, deficiency or problem when we check details, we will not accept products.
In addition, standardization of socks are achived by using same data sheet.